Share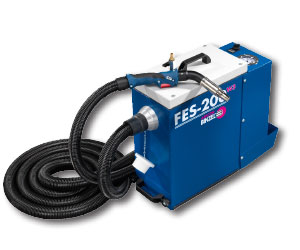 We are pleased to announce that we have added Abicor-Binzel Fume Extractor MIG Torches to our equipment rental fleet.
These portable, compact and powerful high-vacuum extraction units FES-200 & FES-200 W3 capture welding fumes directly at the source, protecting both the welder and the environment from harmful particles.
The machines come with an auto start-stop function so that the fume extractor is activated only when welding is in progress. Welding becomes safer, energy consumption is reduced and unecessary noise levels are eliminated.
You can rent these fume extractor welding torches from red-d-arc.uk